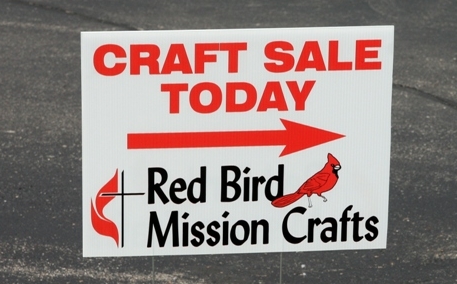 Saturday July 30 from

9AM-2PM
Light lunch available Saturday
Sunday July 31

from

9AM-1PM
baskets books candles dolls flowers
furniture jellies / jams jewelry music notes
ornaments plaques pottery toys
wooden kitchen items variety of woven crafts
and many, many more crafts

An opportunity to help people living in southeastern Kentucky be self-sufficient in this area where unemployment is nearly 50%.

Come and support this vital ministry of the United Methodist Church. This event is one part of Red Bird's legacy of responding to the real needs of people since 1921.
Drop in
on Saturday
(9 to 2) or come down to Fellowship Hall before or after worship
on Sunday
(9 to 1). Besides the opportunity to buy high quality crafts (credit cards accepted), in each service you will hear more about the ministry from one of our partners from the Red Bird Mission.