Jesus said in John 4:13
"Everyone who drinks this water will be thirsty again, but whoever drinks the water I give them will never thirst. Indeed, the water I give them will become in them a spring of water welling up to eternal life."
As the Samaritan woman came to draw water from Jacob's well, you too are invited to The Well where we can experience this living water.
It's our Wednesday evening ministry at St. Andrew: "The Well."
Each Wednesday starting at 5:30 you can enjoy a delicious meal with your family and friends, served till 6:15.
Then starting at 6:30 our Life Groups will begin. Life Groups are the heart of our small groups at St. Andrew.
There's something for everyone: Childcare is provided in the nursery, Cool Kids Club, Youth Offerings, and Chancel Choir. We will wrap up the evening by 8:00 and send everyone out renewed and refocused for the rest of the week.
Fellowship Meal
Jeanne Hanseman is the Fellowship Meal Coordinator. You may reach Jeanne at 937-426-5209.
Reservations are now open for our first meal on September 7th. You may make your reservation by calling the church office at 937-426-6491 or e-mail standrewumc@ameritech.net.
The meal is open to everyone. It's a great intergenerational opportunity to fellowship with one another, and meet someone new. Come for just the meal & fellowship, or stay for a Life Group as well. See you at The Well.
C.O.O.L. Kids Club
Debbie Caudill is the Leader of the COOL KIDS CLUB. You may reach Debbie at 937-426-6491 to sign up or for more information.
Calling all children in grades 1-5! Find fun and friends at the C.O.O.L. Kidz Club! Wednesday nights from 6:30-8:00, beginning September 7th. Join us for arts & crafts, music, puppetry, dramatic arts, storytelling, service & mission activities, cooking and games. You don't want to miss one minute!
Nursery Ministry
Our Nursery is a sacred space set apart for the care of your children. In addition to a loving and caring environment there will be structured activities for all children. It is an important part of the ministry of St. Andrew. The nursery opens at 6:20 each Wednesday evening, and closes at 8:00 pm. Wednesday evening nursery is available for infants through Kindergarten.
Life Groups
The following Life Group Bible Studies will begin on Wednesday, September 7. Contact information for each group leader is listed with the descriptions.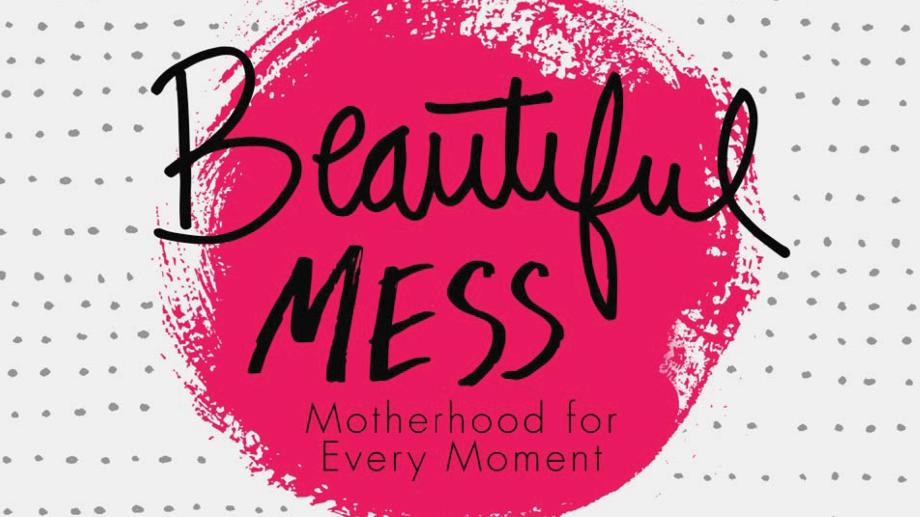 Tammy Baxter is the Leader of the Beautiful Mess, Life Group. You may reach Tammy at 937-293-6209 to sign up or for more information.
As much as women desire to become mothers, sometimes the challenges and circumstances are not what they ever expected. Being a mom is wonderful, but it's also hard. Moms wonder: Am I enough? How can I love today when my child is deliberately disobeying me? How did I get in this mess, and why can't I get it together? Motherhood is a beautiful mess. This study helps each mom discover (or remember) that she is the mom God chose for her children, and she is a beautiful mom. Motherhood is a noble, God-mandated role ~ Moms steward, nurture, and prepare the next generation ~ You are the mom God chose for the children He entrusted to you ~ Motherhood has its seasons and every moment counts.
More Information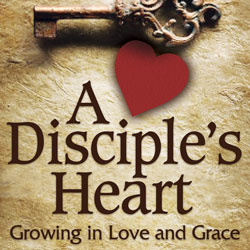 Laura Smith is the Leader of the Disciple's Heart, Life Group. You may reach Laura at 937-426-6491 to sign up or for more information.
We hear a lot about "spiritual journey" these days. But it's more than just trendy wording. Although he didn't use the phrase, that's what John Wesley was really all about—taking steps and continually walking a path that transforms the heart and helps us grow into the likeness of Christ. This study, designed for use in either small groups or as a churchwide experience, attempts to reclaim and, in a sense, reinterpret Wesley's idea of "Christian perfection." Participants learn how to develop a pattern of daily Scripture reading, prayer, and personal reflection and guided questions help define spiritual life goals and create strong church community bonds. The six-week class is supported with a Daily Workbook, Companion Reader, Leader Guide, and free downloadable leader helps.
The Daily Workbook fosters personal spiritual growth as group members develop their own pattern of daily Scripture reading, prayer, and personal reflection (five readings per week). Participants are invited to journal in response to guided questions, define their own next steps, and then share with others in their small group as they learn and grow together in community.
More Information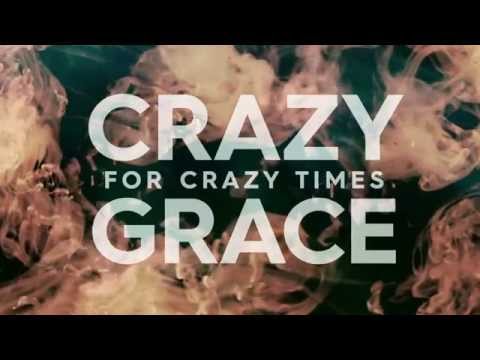 Marc Caudill is the Leader of the Crazy Grace: For Crazy Times, Life Group. You may reach Marc at 937-477-0904 to sign up or for more information.
It's a complicated world. And it's only getting more complicated, especially for disciples striving to live as Jesus wants us to live. When faced with current challenges, believers often long for the good old days of the New Testament church. In reality, the culture and the church were just as crazy then as they are today — rampant sexual immorality, racial prejudice, social and economic segregation, and arguments and divisions over favorite spiritual leaders.
Ministering to the church in Corinth, the apostle Paul addressed many of these issues. His first letter to the church contained this life-changing truth: the heartbeat and lifeblood of the Christian life is grace. This study provides a clear and compelling path to the kind of grace that leads to compassionate ministry and influential witness even on the margins of life.
More Information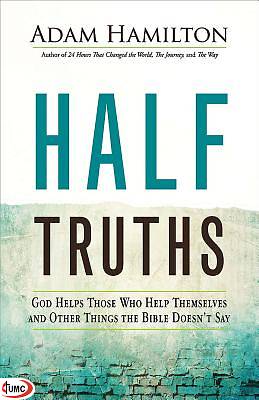 Walt White is the contact person for this Men's Life Group. You may reach Walt at 937-352-6666 to sign up or for more information. Leadership for this group is shared among the members.
True or false:
1. Everything happens for a reason.
2. God helps those who help themselves.
3. God won't give you more than you can handle.
4. God said it, I believe it, that settles it.
5. Love the sinner, hate the sin.
All true? Not so fast. We've heard these phrases all of our lives, but in Adam Hamilton's new book, Half Truths, you'll learn that although they capture some element of truth, when compared to the wisdom found in Scripture, they're really just popular sayings.
More Information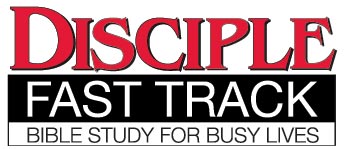 Pastor John is the Leader of the Disciple ~ Fast Track. You may reach Pastor John at 937-426-6491 to sign up or for more information. This Life Group is multi-generational and open to youth.
What is Disciple Fast Track?
Since 1987, Disciple Bible Study has reached nearly 3 million people worldwide, introducing the grand sweep of Scripture in a 34-week format. Now Disciple Fast Track maintains the integrity and principles of the original study, but its modifications can better meet the needs of a hectic world. Participants still receive a thorough introduction to the Bible, but in almost a third less time.
How does it work?
The course uses the same Disciple Study Manual, but the class time and course length have all been adjusted for busy lifestyles. Additional print and video materials, which are extremely easy to use, give participants the tools to absorb and retain what they learn in this shortened format.
More Information
Chancel Choir


Cameron Voorhees is the contact person for the Chancel Choir. You may reach Cameron at 937-602-2503 to sign up or for more information. The choir is an opportunity for involvement. A church's ministry is only as effective as the people in its congregation who choose to get involved. I've often heard the choir referred to as "the church within the church." When you join the choir, you're not just singing notes together, you're doing life and ministry together. The choir is a reflection of heaven. The prophet Isaiah gives us a glimpse into God's throne room with angels singing together, "Holy, Holy, Holy is the Lord Almighty; the whole earth is full of his glory" (Isaiah 6:3).
Choir practice begins at 7:00 pm each Wednesday and concludes by 8:30.
Our choir is under the direction of Cameron Voorhees, Music Director, accompanied by Ed Baker, Organist.